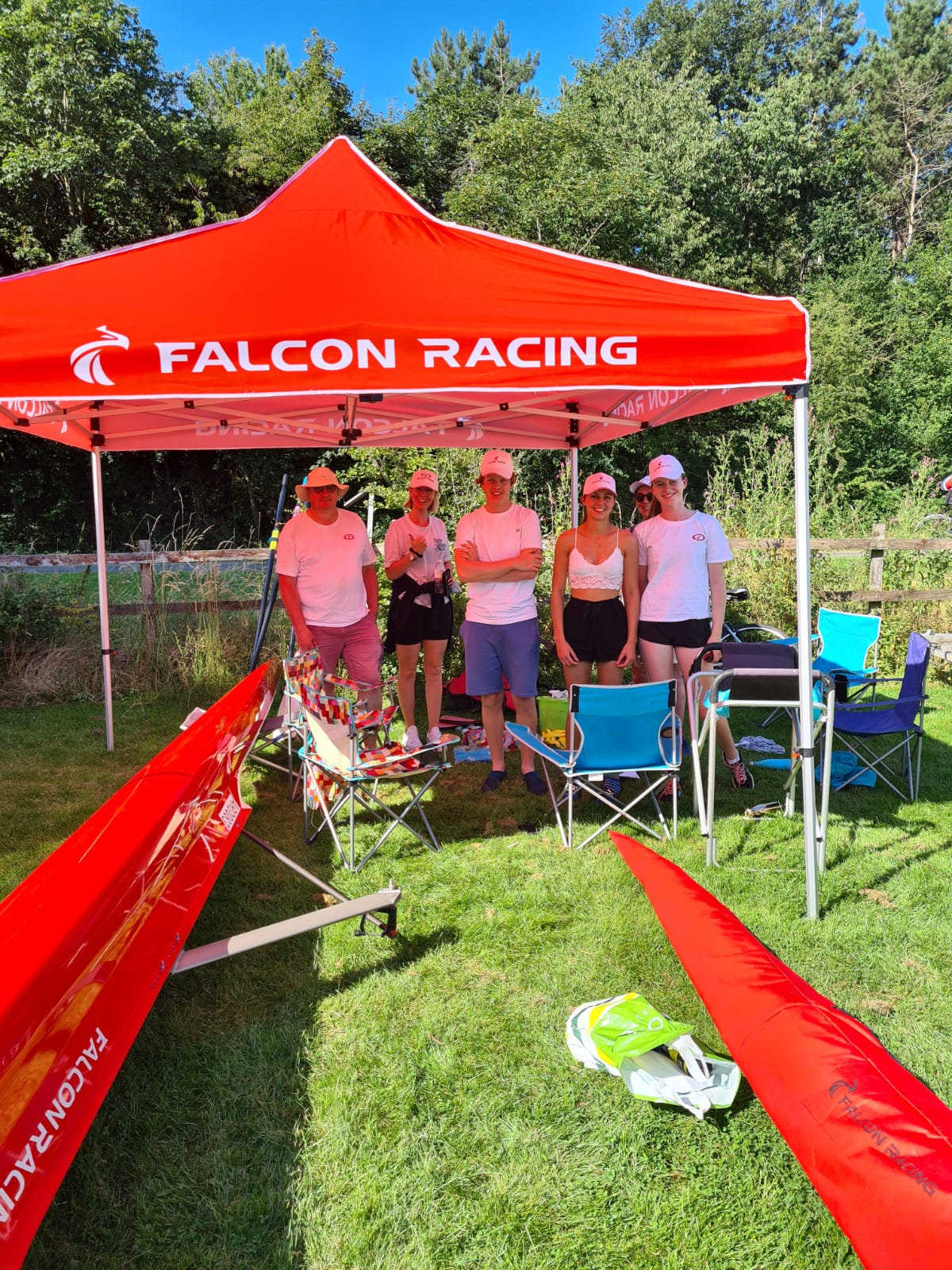 Very well done to our 3 Junior athletes who competed at BR Junior Champs last weekend.  
In the time trials Will was 21st out of 49 in the J18 1x so went on to race in the D final where he was in second place until the last 100m when a buoy tripped him up - we need to do more practise under pressure near the buoys! Emma was 27th out of 34 in the WJ18 1x time trial.  For the Women's J18 2- (pair) Emma and Eva finished 4th in the time trial so made the A final.  They had a poor start in the final but got their heads in the race and were clawing back through the field and finished 4th overall.  
All 3 of them have another year to compete at J18 level so this is great experience. 
Thank you to Falcon Racing Boats UK and Reg and Wolfgang and Mostyn for the coaching, and to Lucy for being lead coach at the weekend.  Special thanks to Bewl Bridge RC for bringing our boats home again. 

Now plans are for more Club representation at Henley Town and Visitors Regatta, Maidenhead Regatta, and Sudbury Regatta.