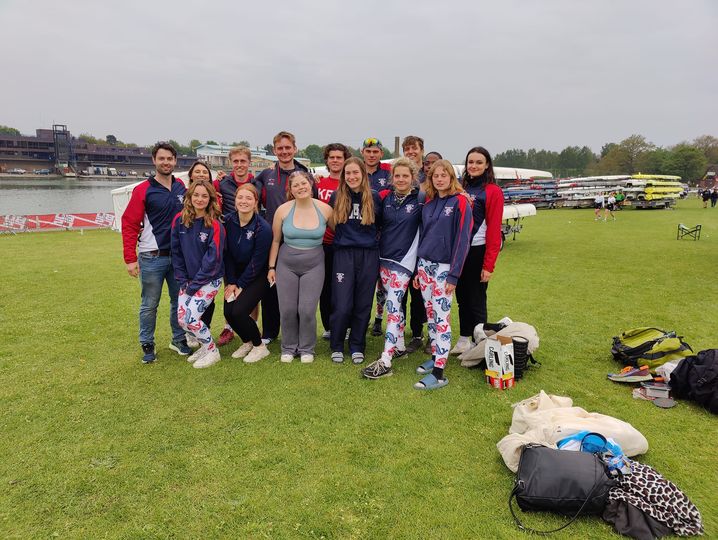 Well done to our Sussex Uni rowers who competed hard at the three days of BUCS Regatta - a record attendance from Sussex.
Final results :
Mens Beginner 4x - 6th in the B final
Women Beginner 4x - Sussex A - 5th in the C final
Women Beginner 4x - Sussex B - 1st in the D final
Mens Intermediate 4x - 3rd in the F final
Mens Intermediate 2x - 43rd of 59 crews
Sussex have one coached outing per week, at a Lake they can't reach by public transport but is 30mins at least from Uni. They don't own a stick of equipment themselves. I think we all agree that their performance is to be applauded against other much better funded and better supported student programmes.
Thanks to Claire B and Wolfgang for towing the trailer.  Photo of the Sussex Uni squad but not of their Coach, Wolfgang. 

On Saturday 7 May Grant was our sole racer at Borne@Chiswick Bridge Regatta.  Grant finished third in Men's Masters F 1x.