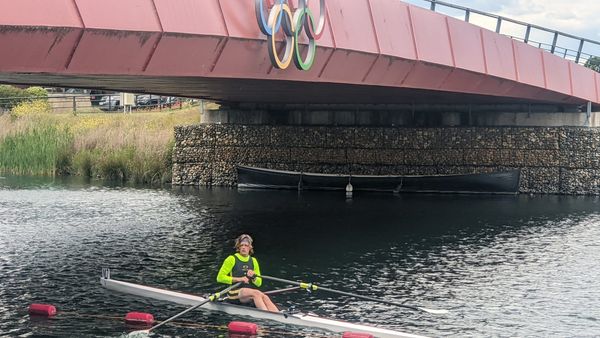 On Sunday we sent two of our athletes to National Schools Regatta on the Olympic course at Dorney Lake to race the best of the UK Junior rowers.

Will M stormed through the time trial to make the A/B semis and then the B final coming 15th overall and in the top 1/3rd for the event.
Emma Q swapped from the pair to the single not long before the event and kept up a mighty battle in the time trial taking her to the C final and 21st overall - top half of her event.  Both have also been studying hard for A' Levels and IB and the time management and self-discipline skills they have demonstrated to balance study and sport bodes well for their futures.

They should be very proud, their Coaches - Reg and Wolfgang - most certainly are, as is the rest of the Club.