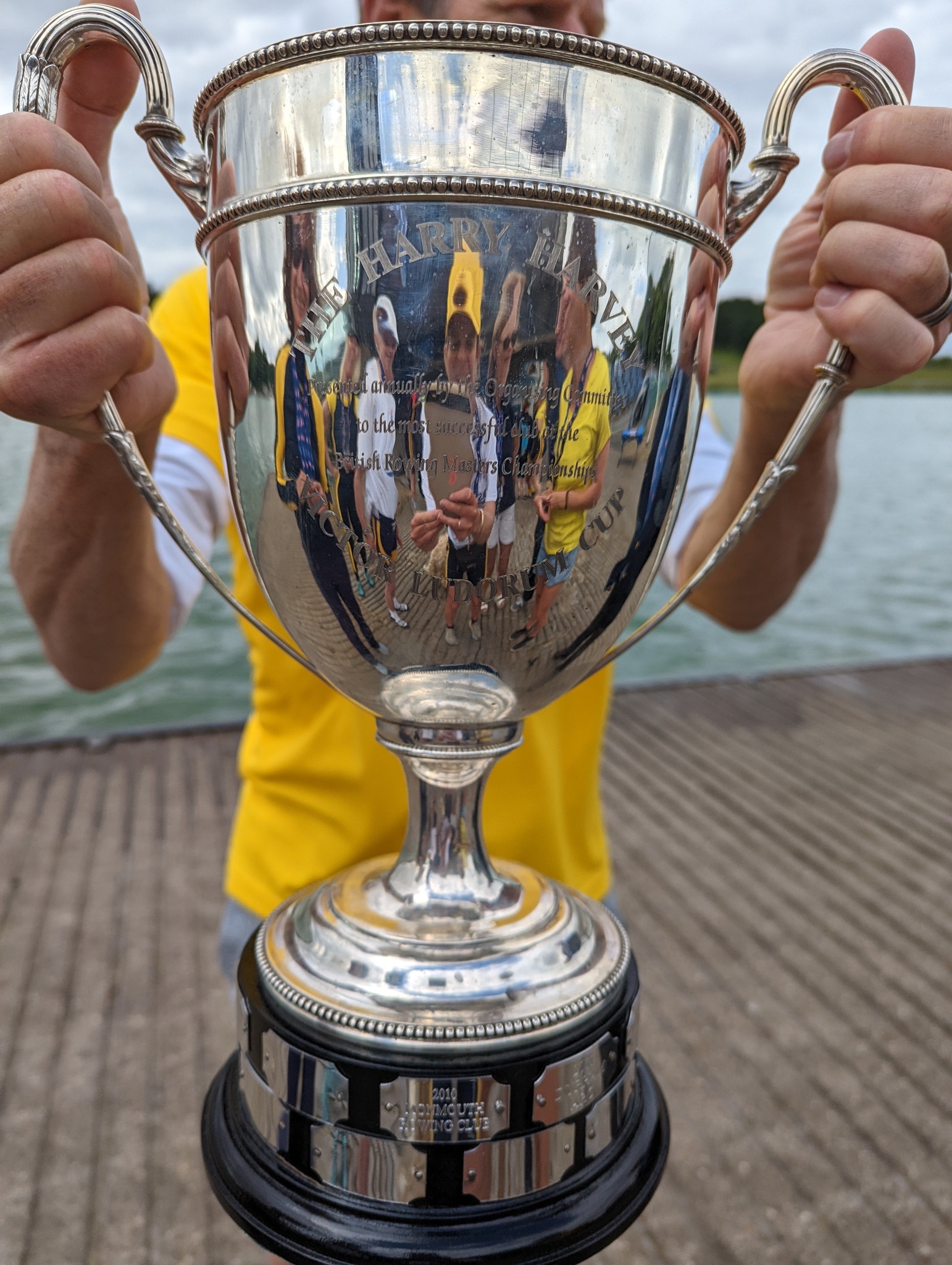 A busy weekend for 20 of our Masters rowers who competed at British Rowing Masters Champs in Nottingham in challenging conditions (similar to those for the Juniors earlier this year).  Sixteen of them came away with medals and overall the Club earned the Victor Ludorum for Best Performing Club over the weekend.

There are Championship events for experienced rowers who have won in previous years, and Non-Champ events for rowers who have not yet won in that discipline (sweep or scull) at earlier Masters Champs.  This means in Champ events you can race Olympians and people you've certainly raced before, whereas in Non-Champ you are more likely to race people new to the sport, or returning to the sport after a break.

GOLD
Womens NC A-C 2x (Maja and Claire)
Womens NC D-F 1x (Ursula)
Womens Champ E/F 4- (Ursula, Esther, Clare, Linda)
Open Champ D2- (Alex and Brian)
Open Champ E2- (Mick and Jon)
Womens NC D-F 2x (Carol and Charlene)

2nd
Open D 2x
Open G 4x
Open H/I 1x
Mixed F 2x
Womens C/D/E 2-
Open G2-
Womens D/E/F 4x
Open G4-
Womens D/E/F 2x
Open C 2-

3rd
Open E 4x
Womens A/B/C 1x
Womens A/B/C 2-


On the same weekend Emma Q competed at Barnes and Mortlake Regatta in composite boats with Kings School Canterbury.  Emma stroked a Women's Coxed Four to victory, won in the Coxless Four from the 3 seat, and lost by just 1 foot in the Women's 8+s final.  Thanks to Kings Canterbury Coach Jon Williamson and to the Kings rowers for making Emma so welcome.  This coming weekend Emma will be racing at Henley Women's Regatta in a composite crew with Canford School in Women's Junior Quads for The Bea Langridge Trophy,  Thanks to Canford Coach Ian Dryden for making Emma welcome there too.