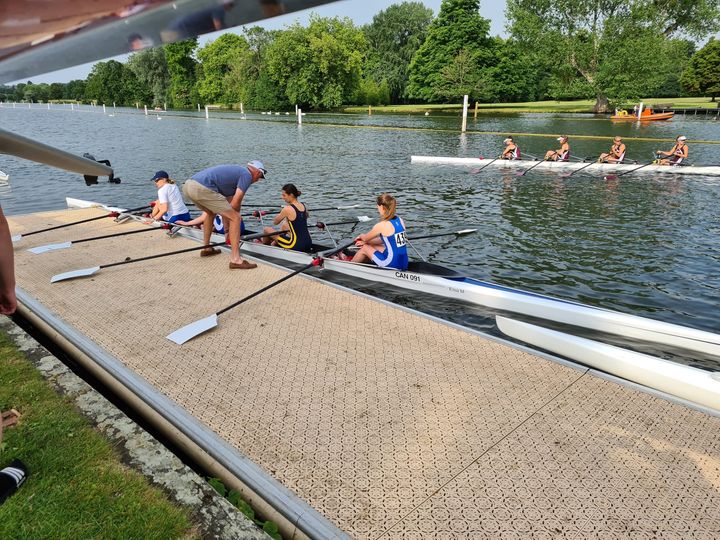 All of a sudden it's Henley season again! 

On Saturday Emma Q raced as part of a quad with 3 other Junior Women in a Canford School / Ardingly RC composite crew.  Coached by Ian Dryden and supported by Reg, the crew has only rowed together a couple of times and specifically for Henely Women's Regatta.  They were racing in the Junior Women's Quad event - The Bea Langridge Cup - and put on a good show in the time trial but missed out on qualification for the side-by-side racing.  It's another feather in Emma's cap that she can slot competently into any crew, and add power and ooomph.  Photo is Emma's quad boating.

This weekend we have a Junior Mens quad racing in the Henley Royal Regatta qualifying races aiming for one of the 24 slots available to 65 crews entered in the Fawley Challenge Cup event for the Regatta which kicks off on Tuesday next week.  Wolfgang is taking Benedict W, Tom T, Dan B, and Will M to race on Friday.  It will be a mighty challenge for them but every crew they beat in the time trial (qualifying race) will be a scalp! 

Then the following week is Henley Masters Regatta.