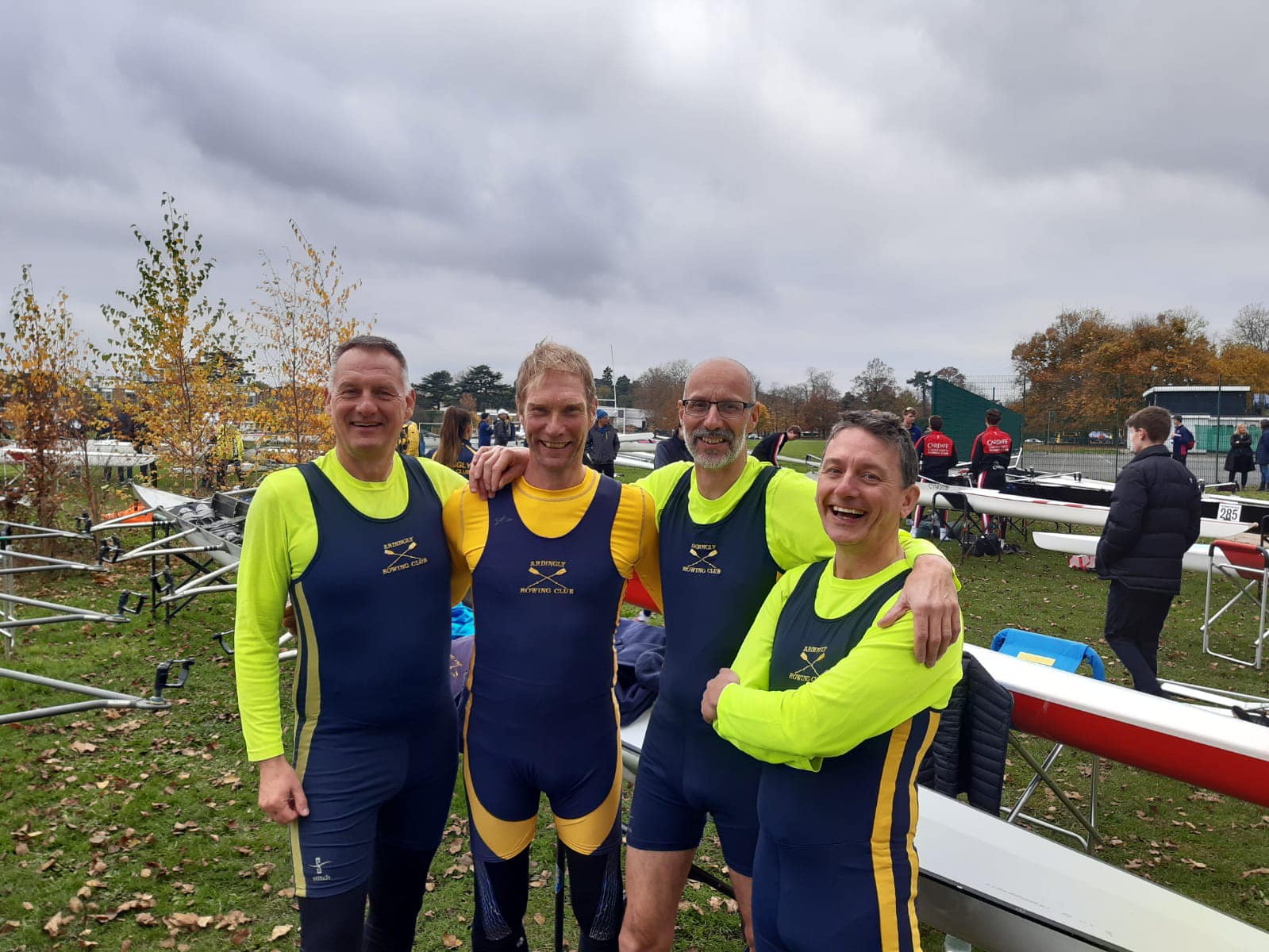 Four crews made it safely to Teddington Head - raced on the Thames from Hampton Court Palace to Steven's Ait (almost the same as the Kingston Head course but hosted by Walbrook Rowing Club).  Sadly Grant had to scratch due to work commitments. 
In the morning Will M racing as Ardingly College BC won J18 1x beating 12 other competitors in his age group.  
In the afternoon Eva and Emma won Women's Coxless Pairs (2-) by over a minute from their nearest rivals.  Remember this means E and E were racing as Adults despite being Juniors themselves.  
We also had a Men's J18 4x racing - with two J16s in the crew - so that was a good showing from them.
And our Dads' Quad (all of whom started rowing as their children were Juniors at Ardingly RC) had a great race too ... this was Neil's first race on-the-water as he has previously attended as trailer driver / parent supporter / feeder .... 
Thank you to Neil for towing the trailer.  And for taking it away from the Club again to be fixed.